Twitter (NYSE:TWTR) has had a strange 2021 to say the least. Scratch that. It's had a strange public-market life. The company IPO'd in November of 2013, meaning it has spent over seven years on the public market. In those seven years, the stock has failed to do anything of any significance for long-term investors. Twitter, to say the least, has been a massive disappointment for long-term investors. When the company first came on the scene, the immediate (and obvious) comparison was Facebook (NASDAQ:FB). Facebook had gone public just a few years earlier, and had seen massive success. Twitter's only real comp. at the time of the IPO was Facebook, so Twitter commanded a high valuation. Since then, Twitter hasn't really lived up to the hype.
Now, most of this is relatively well documented, and anybody who has owned Twitter shares long-term understands the pain of being a shareholder in the company. Until recently, that is.
Like I said, 2021 has been a strange year for Twitter. All you have to do is check out the chart to understand that. At the beginning of the year, Twitter's stock tanked ~20% after banning President Trump's account from the platform. Twitter then updated investors, assuaging fears of a large-scale user exodus. The stock seemed to go on an almost vertical tear from there, as we started seeing reports of new innovative features coming to Twitter. In addition, Twitter pointed out that the platform saw an increase in user growth post-Trump ban. Can someone say "inertia"?
Then, we got Twitter's 4Q'2020 earnings report and Analyst Day. Both of these events propelled the stock higher as investors began to see a turnaround in the Twitter growth story.
Twitter operates in a very interesting dichotomy between the qualitative value of the company, and the quantitative value of the business. You see, on a quantitative level, Twitter is not cheap. Whatsoever. This is an expensive stock, especially for the less than optimal forecasted growth rates for the next couple years. More on that in the valuation section of this article. Qualitatively however, the head scratching question is: a platform with this much significance and play in global dynamics is only worth $50 billion? Really? All the world's news flow seemed to generate the most buzz on one, single platform: Twitter. Try listening to a Congressional hearing where senators lambast the omnipresent enemy of "Big Tech". It's funny how this little $50 billion company can get lumped into Big Tech along with trillion dollar conglomerates 20x+ their size. Why is that? Social influence; an intangible that (to this point) Twitter has failed to gain any real economic value from.
So, to keep it simple, Twitter's bull case is as follows: the market rerates Twitter towards its societal influence, rather than economic influence. The market gives Twitter's management the benefit of the doubt when it comes to future monetization of that influence. Here's the problem. This business has been public for over seven years. In these seven years, this has been the bull case, and the Street's patience has been wearing thin. Twitter has failed to innovate and iterate on its platform and monetization options. The CEO has, in some regards, been M.I.A while working on other businesses. So, the market has lost hope for the Twitter narrative. That was until recently. So is the bird back? Let's check out the bull case in a little more depth.
The bull case on Twitter is two-fold: core advertising improvements and optionality from new products/features. This section will cover the former. Advertising is Twitter's bread and butter. In 2020, Twitter's ARPU (defined by me as global ad revenue divided by global users) was ~$16.70/mDAU. To put this in context, Facebook delivered ~$45/DAU in ARPU into 2020. So, why the huge disparity in ARPU? And how can Twitter close the gap? Well, as for the nature of the disparity, there are a few factors that it can be boiled down to.
Facebook, last I checked, had roughly 10 million advertisers. Twitter doesn't even come close to that level. The reason for that, is that Facebook is simple and effective for the small business demographic. As the saying goes, "sell to the masses, live with the classes". Twitter has failed to do just that. For a variety of reasons, Twitter's ad platform just hasn't clicked the way Facebook's has with the most important advertising demographic of all.
The next reason for the gap is Twitter's advertising use cases. Facebook's use cases have been more broad-based and general. Most any business looking to advertise on Facebook can do so with ease. Almost any use case, any type of advertiser, and any type of advertisement (more on that specifically later) can be met. Twitter's advertising use cases have been more niche (limited in scope) than Facebook. Forgive me if I am wrong, but if I want to advertise on Twitter, I am advertising for: events (sports, movies, etc.), brand building (building followers), and promoted tweets in a user's timeline. Now, to be clear, since Twitter has rebuilt its tech stack, they have become more efficient and innovative in building ad product offerings. This is important and will be covered in more depth later. That said, we need to understand that the ARPU disparity has been partly driven by niche advertising use cases in the past.
The third reason for the gap in ARPU is usage. Twitter is simply way smaller than Facebook. Advertisers want as large a pool of target demographics as possible. Twitter is simply smaller, only having ~10% of Facebook's total user base engaging the app on a daily basis. Advertisers like a lot of engaged users who they can target will accuracy. Compared to Facebook, Twitter has been behind on this front.
In addition, Twitter has not made meaningful in-roads on improving targeting. Facebook's bread and butter has been scraping as much data together as possible on its end user to help monetize for advertisers. The greater the vastness of the data set, the more precision with which advertisers can pinpoint their target demographics. Twitter has had trouble in the past at effectively targeting ads. It's relatively simple too: Twitter is a platform for mostly keeping up on current events, not talking about interests or what is going on in a user's personal life. It's a different value proposition from a user's perspective relative to Facebook which is more "me" centric. Again, this has been a topic of improvement for Twitter quite recently, but over the last several years, Twitter's ad targeting has been disappointing.
Finally, Twitter has left advertisers with far fewer tools to advertise. For a while, Twitter's ad platform was relatively austere. It was only recently with the introduction of Fleets, MAP, Spaces, and other products that Twitter has been able to really build out a good product ecosystem for reluctant advertisers. Facebook has always remained ahead of the curve in delivering top notch tools to advertisers from tracking to optimization, to specific ad formats enabling monetization of ad engagements. Twitter is just getting started in this department.
On the ad business alone, Twitter is hard at work trying to close the relative gap to peers on both the monetization and usage side of things. Now that we understand what the gaps are, we need to understand what measure Twitter is taking to close them.
When it comes to Twitter offering advertisers less tools, the only real solution is to make them. As obvious as this may sound, Twitter has struggled with this very task. The company has had an identity crisis over the last several years that has led to a discombobulation of priorities. Think of Twitter's M&A blunders in acquiring Periscope and Vine, platforms that could've, with the right execution, become hits. But Twitter failed. Of recent however, Twitter seems to have perfectly unpacked why users are so hooked on the platform. For the most part, people use Twitter for real-time news. Now, this isn't to say that events, following celebrities, and building topic-centric communities aren't vital to Twitter. What I am saying is that the bread and butter of Twitter has always been moving in real time on ongoing events.
Key pieces of news break daily on Twitter, which inevitably leads to a lot of attention on the platform. Attention that can be monetized. In Twitter's reorganization around a streamlined real time-centric strategy, the platform has recaptured the attention of its users. Note the upward user inflection of recent. It has also caught the attention of distrusting advertisers, as Twitter has been able to iterate on advertising offerings built on a streamlined underlying platform.
In essence, Twitter is catching up by clearly outlining their value proposition right now. For instance, brand building and event marketing are perfect for a platform like Twitter, where these types of dynamics can play out frequently because of the high engagement nature of the platform. Twitter has already done this, and is now working to build an effective ad stack to support this.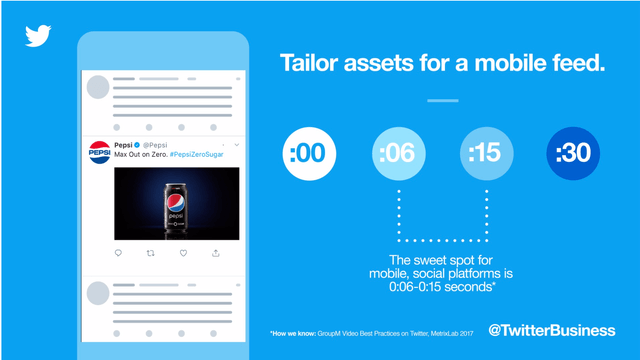 (source)
We'll get into Twitter's innovation and product optionality in a second, but the most important thing to understand is that Twitter has retooled their platform to make advertisements more cohesive with the platform. Essentially, Twitter is giving advertisers tools to make ads stick to the feed of a user better, rather than feel out of place.
The most important part of the Twitter bull case is the innovation and optionality of the platform. Twitter's platform, right now, is just not expansive enough in tools and formats to reach all of their potential advertising targets, particularly SMBs. Twitter needs to branch out and expand the use cases for advertisers. Otherwise, the growth engine that is Twitter will cough, sputter, and die out. So, how is Twitter working to innovate. First of all, it's by delivering products quickly. At Twitter's Analyst Day (more on that later), CEO Jack Dorsey made a point of focusing on the company's push to deliver products in weeks, not months. Improving the ability to quickly push out new features is very important as it keeps the platform feeling relatively fresh and new. Pace of innovation and iteration is critical. Twitter has added a set of new features that I expect can stir monetization with ads and other monetization alternatives:
These are four features that could drive increased engagement as well as increased monetization of the Twitter platform. Let's start with audio spaces.
This has been Twitter's first real push into the audio arena. While it seemed for a brief while that Clubhouse would take off, it appears that Twitter Spaces has crushed any thought of that. Think about it, building out exclusive audio meeting infrastructure could be lucrative long-term. Think about connecting a tele-conference together on Twitter by linking various accounts around one particular topic of interest. While advertising might be obtrusive, I can still see some path to an advertising business made from Spaces. That being said, think of it as an online audio meeting platform based around the Twitter platform. From the engagement I've seen, especially within FinTwit (financial twitter community), Spaces looks incredibly promising already. Spaces is a big opportunity for Twitter.
The next opportunity is Superfollows. For people that really enjoy the Twitter platform or particular users on the platform, paid Superfollows could inspire a mini creator-economy on the Twitter platform. Allowing content creators to monetize their audience through premium tweets (via tiered Superfollows) opens up another layer of monetization that Twitter hasn't fully tapped into yet. Let me give an example. Let's think of Elon Musk's Twitter account as a test case. He has ~55 million followers on his Twitter account. Let's say he made a Superfollows option available to followers and that a mere 5% of his followers subscribed for $5/month. In turn they get access to exclusive insights into his businesses, cryptocurrencies, and memes. This translates into ~$165 million in annual value unlocked from one account. Let's assume Twitter has a take rate of 50%. That's an additional ~$80M in annual revenue from one account. As you can see, there is lots of potential from Superfollows.
Then there are topics and lists. Why are these important, you ask?
Allowing users to follow specific topics and lists allows advertisers to gain another layer of insight into user engagement versus the surface level timeline engagement. This is important as it enables advertisers to gain a better sense as to what users actually care about, and to target ads accordingly. It isn't a brand new way of monetizing the platform, but it does open up doors that would otherwise be closed in terms of monetizing the platform's users with ads.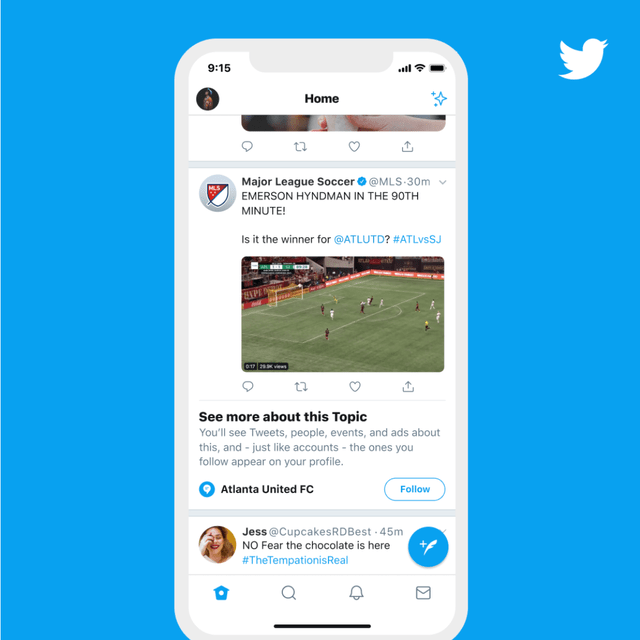 (source: Twitter)
The final avenue of innovation/optionality is Twitter's integration with Revue, a newsletter service that Twitter recently acquired and has begun to integrate in with the core platform. Revue, while small, could be important in terms of allowing followers to better content with the content they are following. Imagine being able to link a newsletter service in with a user's Twitter page and give users access to premium, paid, exclusive content that they otherwise wouldn't have access to. This is yet another angle for subscription revenue similar to Superfollows, but not directly connected.
All of these features and more spell out one key trend: Twitter is innovating and iterating in the right direction, rolling out more and more features that could be value accretive to both advertisers and users. All these innovations and Twitter's quickening pace of innovation spells out great long-term upside potential in terms of revenue growth.
Twitter has been notorious for being one of the most volatile and risky tech stocks to own, particularly within digital advertising. While I am relatively confident in Twitter's management now, with the progress that has been made of recent, there is a huge cloud looming over Twitter: can they pull all this off?
Twitter's management has a controversial past with executing on goals they set out. It's part of why prior acquisition attempts have fallen through. This lack of trust in management is justified. After all, just look at Twitter's long-term chart. This stock has been stuck in a rut for years now. Overall this stock hasn't worked out well for investors, and while the picture that management is painting is indeed bright, we need to remember their track record. Management has a track record over struggling, above all else, to monetize the engagement they see on the platform. They need to turn this narrative around if they want to see meaningful appreciation in the stock from here on out.
Now that we have an understanding of the narrative and the fundamentals going forward, it is important to understand the valuation of the stock, and why I'm not jumping to buy it quite yet. Analysts are anticipating ~29% revenue growth in '21, ~23% revenue growth in '22, and ~21% revenue growth in 2023. Essentially what we have with Twitter is a 20%+ revenue growth stock. The stocks that normally command a double digit price/sales multiple are growing high twenties and up consistently. Because of the execution risk, the expectation for slower growth, and the lack of investor trust in management, a premium multiple shouldn't be awarded yet. Once Twitter can prove this narrative is playing out, I will feel more comfortable awarding a higher multiple to the stock. That said, Twitter has great optionality, high engagement, good enough margins, and numerous runways for growth. With all this in consideration, I'm going to give a P/S ratio of ~8x on 2022 revenue. This is in-line with my methodology for high potential medium growth stocks, and gives Twitter the benefit of the doubt when it comes to executing.
8x consensus 2022 revenues gets me to a valuation of $47.12 billion by the end of next year, a valuation of $59.04/share. Thus, my price target on Twitter is $59. Because of the lack of material upside, I'm going with a hold rating. If I were to get long this stock, I would make a very small (<10%) starter position in the stock while waiting for corrections lower to add.
Overall with Twitter there is a lot to like, but the risks and valuation keep me away from the stock for now. If it starts to trend down into the $40s or even the $30s, I would consider scaling in. Until that point in time though, I feel quite comfortable on the sidelines with a Hold rating.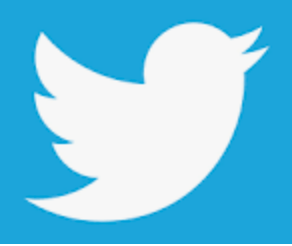 (source: Twitter logo)
TipRanks: Hold
This article was written by
Disclosure: I/we have no positions in any stocks mentioned, and no plans to initiate any positions within the next 72 hours. I wrote this article myself, and it expresses my own opinions. I am not receiving compensation for it (other than from Seeking Alpha). I have no business relationship with any company whose stock is mentioned in this article.
Additional disclosure: This is not financial advice. I am not a financial advisor. Please do your own due diligence before initiating a position in any of the aforementioned securities.