by Hannah Dillon on 27th Apr 2022 in News
In today's ExchangeWire news digest: Alphabet reports slower growth than anticipated as YouTube struggles against competition; the EU warns Twitter must follow content moderation laws as a new Digital Services Act is agreed; and GroupM announces a series of mergers to accelerate innovation.

Google-owner Alphabet Inc. has reported slower than expected sales growth for Q1 2022. The tech giant revealed that first-quarter sales had risen by 23% from 2021, the tech giant's lowest increase since 2020. Alphabet also reported its quarterly profit was at USD$16.436bn (£12.9bn), or $24.62 (£19.42) per share, more than a dollar short of its predicted USD$25.76 (£20.32) per share.
According to Jesse Cohen, senior analyst at Investing.com, "Google's underwhelming results underline the view that the search giant is struggling with slowing revenue growth as advertisers cut back on spending due to a slowdown in consumer demand amid the current inflationary environment."
Alphabet attributed its slow growth, in part, to YouTube, which has struggled against advertisers cutting back due to inflation. The platform has also struggled to maintain users' attention against competition from rival TikTok. While YouTube has fought against TikTok by introducing 'YouTube Shorts', their attempt at short form video content is still in the early stages of monetisation.
Despite sluggish growth, Alphabet's chief executive, Sundar Pichai, maintained a positive outlook for YouTube's future, commenting, "In the long run, for me, YouTube is a place where we see users not only come for entertainment – they come to find information," he added, "They're coming to learn about things. They're coming to discover, to research."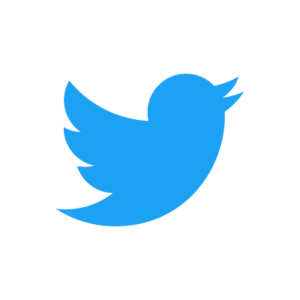 The European Union has warned that Twitter must follow content moderation laws to continue operating in the EU. The caution follows Twitter's purchase by billionaire Elon Musk, who plans to take a more lenient approach towards content moderation on the platform.
Musk's takeover of Twitter comes just days after the European Commission reached a political agreement on its proposed Digital Services Act (DSA). The DSA – which aims to create and sustain safer digital spaces in which all users' rights are protected – will place more responsibility on social media platforms for the content their users post. Removing illegal content and conducting annual risk assessments to prevent harmful content from being posted are amongst the new obligations listed under the DSA.
Musk, who purchased Twitter for USD$44bn (£34bn) on 25th April, has been vocal about his intentions to reform content moderation on the platform in the name of free speech, an approach that has sparked concerns amongst regulators in the EU.
Taking to Twitter on Tuesday (26th April), the EU's internal market commissioner, Thierry Breton, said "Be it cars or social media, any company operating in Europe needs to comply with our rules — regardless of their shareholding…Mr Musk knows this well."
"They can do whatever they want outside of Europe…but in Europe they will just have to fulfill [our] rules and obligations," Breton added.
Musk appeared to respond to the EU's warning, clarifying that his view of free speech is speech that "matches the law," the same day.
"I am against censorship that goes far beyond the law," he said. "If people want less free speech, they will ask [the] government to pass laws to that effect," the SpaceX founder added.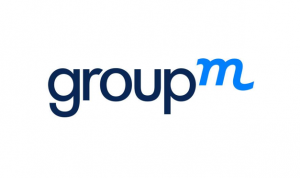 WPP media investment group GroupM has announced its latest moves to accelerate its innovation for clients and to simplify its operations. Through a series of mergers, GroupM intends to form a new 9,000 strong cross-channel performance platform developed on AI technology.
Headed by Nick Lawson, global CEO of MediaCom, Essence and MediaCom will merge to form EssenceMediacom, a new agency that fuses Essence's data-driven and digital operations with MediaCom's multichannel audience planning and media expertise. EssenceMediacom is scheduled to launch with 10,000 employees across 125 countries in 2023.
Additionally, Mindshare will integrate with global performance agency Neo to provide a wider range of innovative media services. Meanwhile, leading talent and solutions from Finecast, Xaxis, and GroupM Services, will merge to form GroupM Nexus, a global media performance organisation.
Global CEO of GroupM, Christian Juhl, said of the mergers, "We are passionate about the opportunity technology gives us to help our clients navigate constant change and achieve their growth goals. The future of marketing is outcomes-driven, supported by audience-first planning and continually improving, AI-enabled performance standards."
"Through GroupM Nexus and our agency powerhouses Mindshare, Wavemaker, and EssenceMediacom we are building a tech-enabled future, side-by-side with our clients, that is accountable to advertisers' growth goals and to our vision for an advertising ecosystem that works for everyone," Juhl added.

– Ads For Good Platform Good-Loop Plants One Million Trees Through New Climate-Friendly Ad Format
– Cheetah Takes the Lead on Security Privacy Full-Service Support & Product Vision
– Webinar Announcement How to build the Optimal Monetisation Machine?
– MGID Launches Creative Safety Rankings in US to Improve Ad Quality
Cross-ChannelGoogleRegulationTwitterYouTube
India Bans 22 YouTube Channels Over Disinformation; Twitter Appoints Elon Musk to Board
Google Removes Apps Harvesting User Data; YouTube Blocks Russia's Duma TV
Musk to Buy Twitter for USD$44bn; Mizuho 'Unconcerned' Despite SoftBank Sell-Offs
Get the latest ExchangeWire news delivered straight to your inbox.